Today I would like to welcome my very first fellow etsy artist feature! I'm so excited! Faith of StitchPrincess was kind enough to answer some question I had for her and at the end you will find the instructions to enter the giveaway to win her super cute fall leaves apron!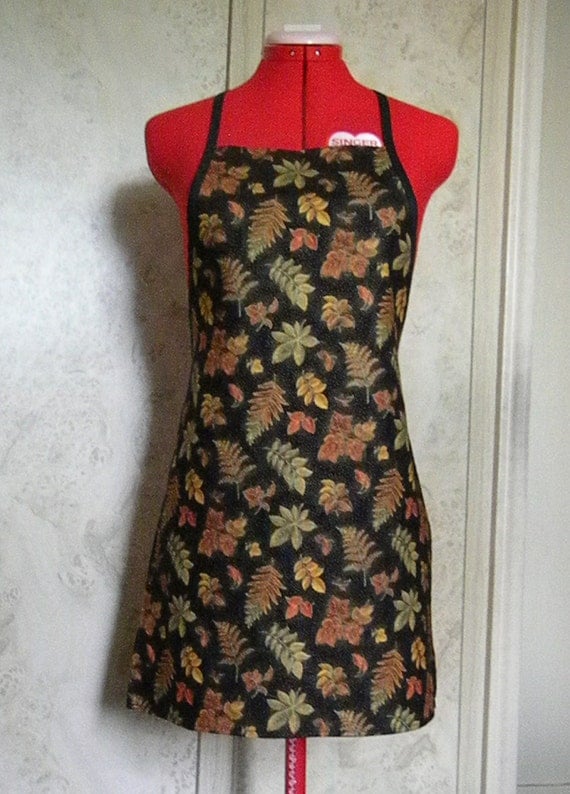 How long have you been sewing? Can you tell us the story behind you learning to sew? I've been sewing for 17 years! When I was four years old, my crafty grandmother taught me to hand sew. I loved making clothes for my Barbies! When I was ten, I took my first sewing class and learned how to use the machine--and I basically taught myself from there.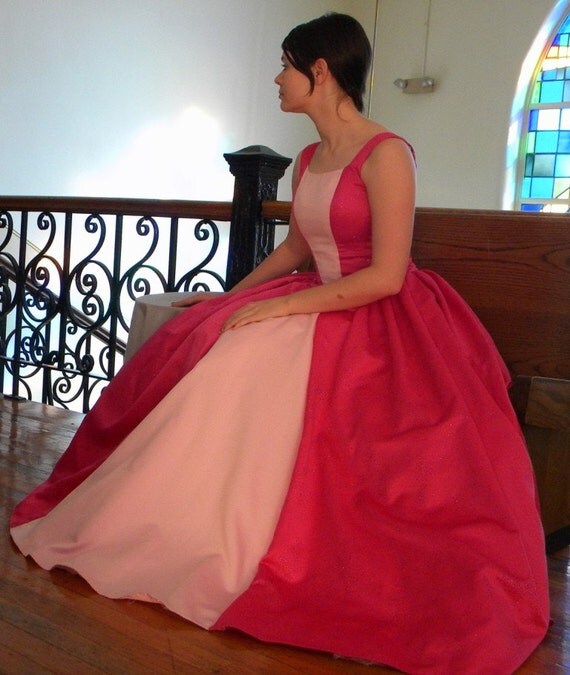 What is your favorite item to make, and why? I absolutely love making dresses! There is something so satisfying about making a beautiful object, especially one that will make a woman/girl feel like a princess. Skirts are a close second. Then purses, aprons--easier stuff--are what I prefer more than more complicated things.
Who and/or what inspires you the most every day?
I am very inspired by fabric and dresses.
When I see fabric, I imagine what I can make of it--scraps turn into purses, cute prints turn into sundresses or aprons, glossy fabrics turn into formal dresses. When I see designer dresses (in bridal catalogs or on tv shows, especially), I think about how I would tweak the design or I pull parts of dresses together in my mind.
What would we find you doing when you're not sewing? When I'm not sewing, I'm cutting fabric (does that count as sewing?), cooking, or playing games with my husband (we were married in May!). When I need to keep my hands busy, I knit.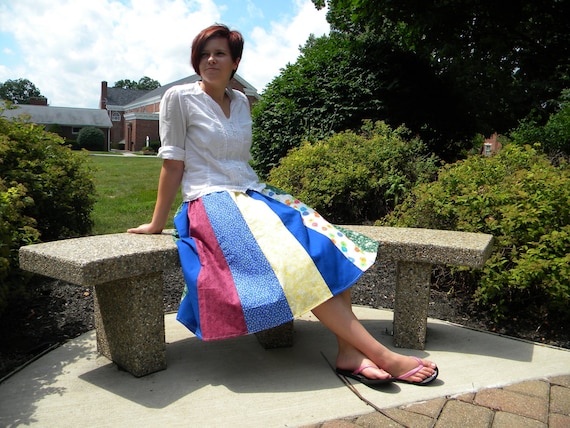 Is there anything new we should look out for in your shop? I'll be turning out some new aprons and purses soon. Also, I have some awesome "happy birthday" fabric that I might make into table runners or something. In the spring, I'll list some simple bridal veils I'm working on.
What crafty thing do you not know how to do that you've always or even recently wanted to learn? I want to master every craft, but that's probably not possible! Jewelry would be fun to do, but I'm not so good with little details.
Thanks Faith for agreeing to be featured! I'm sure everyone is excited about this giveaway.
...Now for the details on how to enter:
First of all, please don't forget to put your email address with each entry so we can get in contact with you if you win!
Mandatory:
Follow my blog
or
Faith's blog
here
Extra Entries (each count for one entry and should be each posted in separate comments):
1. Visit
Faith's shop
and come back here and leave a comment with your favorite item.
3. Tweet (using #GiveawaybyFaith) with a link to this blog and let us know
4. Blog about the giveaway and come back and post the link
Good luck everyone!
Elisabeth Arona