Hello Lovelies!
Who loves a good Monday? *Raises hand*. I'm sorry, I love a good Monday, but have you noticed those rarely come around? Today I felt as if I was never going to get through it. The girls started off the day so obstinate and contrary, which earned them an hour pulling weeds in dad's garden (you're welcome dad.) I will add to this list that I really really wanted peanut butter for my pancakes and we were out. Who runs out of peanut butter?! Enough whining, here are a few things that are putting a smile on my face this week:
Pirate day at Krispy Kreme
. For those who didn't know, the 19th is
national talk like a pirate day
! If you go to Krispy Kreme and talk like a pirate you get a donut! Dress like one, and you get a box! Trust me, there will be pictures, and my sisters are going with me.
My etsy shop filling up!
I'm really enjoying filling up my shop, even though it's still sorta empty, I think it's the most I've had in it at one time. I've really refocused in the last month. I know what I want and I'm getting there! Check out the newest scarf!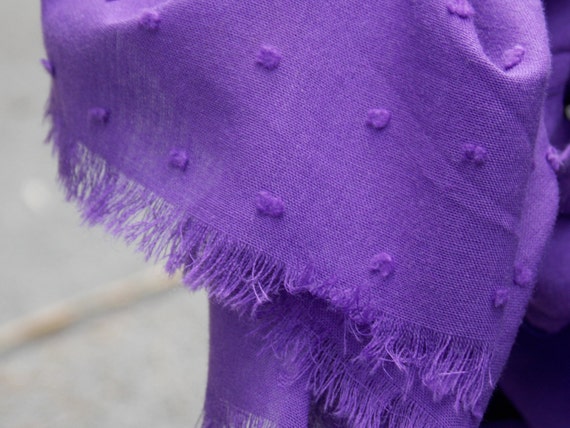 I'm starting back with my personal trainer! I actually stopped working with my personal trainer for the summer to save money--specifically for a special trip I wanted to make-and I can tell! I'm not a highly disciplined person, and a lot of times I won't push myself to the limit when working out. Until I get to a certain weight and fitness level for my PCOS, I need my personal trainer!
Sewing with...I'm sewing with people! I'm home-schooling my sisters again this year, and we are trying to up the ante by getting together with some home schooled children in our church at least once a week! This week I'm going to be sewing with a home-schooled chick who is really creative-but doesn't do much sewing-and I can't wait!
What's happening for you this week that helped you get through your Monday? If you don't have anything planned, get something going! It's not too late! As for me, in the coming weeks, Mondays especially, you can expect to start seeing pictures of the things that make me smile, because who knows? Maybe they make you smile too!
Lizzi